Trustees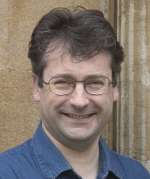 Paul Binski is Professor of the History Of Medieval Art at Cambridge University, and has a long standing interest in organs and organ music. He has lectured and published widely in the field of medieval art and architecture, notably Age of Chivalry (1987), the catalogue of the memorable exhibition at the Royal Academy which he co-edited with Jonathan Alexander, also Westminster Abbey and the Plantagenets (1995) and, most recently, Gothic Wonder: art, artifice and the Decorated Style (2014). He is a Fellow of the British Academy.


Anne Page is known in the UK and abroad as a musician who combines virtuosity with versatility. Born and educated in Perth, Australia, she moved to Europe to continue advanced studies successively with Marie-Claire Alain, Peter Hurford and Jacques van Oortmerssen. Based in Cambridge, she directed the Cambridge Summer Recitals for eight years. She made her London debut playing 20th century repertoire at the Royal Festival Hall. She is also actively interested in historical performance studies and has performed on many antique instruments both in this country and abroad. As one of the architects of the Historic Organ Sound Archive (in the National Pipe Organ Register). She has made a series of pioneering recordings on organs from 1756 to 1877 in the east of England. The revival of the harmonium as a mainstream instrument has become her particular speciality.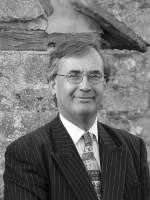 Dr David Ponsford won an exhibition to Emmanuel College, Cambridge, studied organ with Peter Hurford, Lionel Rogg and Piet Kee, and was awarded an Arts Council scholarship to study harpsichord with Kenneth Gilbert and Gustav Leonhardt. He began his career as Assistant Organist at Wells Cathedral, subsequently becoming Conductor of Cheltenham Bach Choir where he directed many performances of major choral works by J. S. Bach, Handel and Monteverdi. More recently he held a Research Studentship at Cardiff University where he was awarded a Ph.D. for his dissertation on performance practice in French Baroque organ music under the supervision of Professor Peter Williams. Currently he holds a Leverhulme Research Fellowship to write a book on the subject for Cambridge University Press.
During J. S. Bach's anniversary year (2000) he recorded of all four parts of J. S. Bach's Clavierübung on the organ and harpsichord, including the six Partitas, the Lutheran organ cycle and the Goldberg Variations, for CD. Since then he has recorded Parthenia (music by Byrd, Bull and Gibbons, 1612) for Riverrun Records, three CDs of the complete J. S. Bach violin sonatas with Jacqueline Ross for ASV, and a recording of the historic c.1670/1775 organ in Dingestow Court. He currently holds the post of Associate Lecturer in Music at Cardiff University, and has been appointed Conductor of Cardiff University Chamber Orchestra. He has also given lectures at Bristol, Edinburgh and Queen's Belfast Universities and is a part-time lecturer at Cambridge University Department of Continuing Education.

As recitalist, recording artist and teacher, Nigel Kerry is regarded as an organist of distinction. Acclaimed for his musical verve and sensitive interpretations, he performs an extensive repertoire of organ literature dating from the 16th century to the present day. A graduate of Oxford University, he studied the organ in London with Nicholas Danby at the Royal College of Music. In 1998 he was appointed Director of Music of the Church Our Lady and The English Martyrs, Cambridge, one of the country's largest Catholic Churches, serving a weekly congregation of some two thousand.
Nigel Kerry has performed recitals in many of the country's most prestigious venues including Westminster Abbey, St Paul's Cathedral, St John's Smith Square, Bridgewater Hall Manchester, Norwich Cathedral and St Andrew's Hall, as part of the Norfolk & Norwich Festival, as well as at the King's Lynn Festival, and in St John's College as part of the Cambridge Summer Music Festival. To date he has featured as soloist and producer on some thirteen recordings, the latest to be released in September this year featuring the choirs of Our Lady and The English Martyrs, in the first commissioned choral tribute to Pope John Paul II that will be distributed worldwide.
Like his teacher before him, Nigel Kerry is recognised as an inspired and articulate teacher of the organ. He has taught on the Eton Choral Courses, and is a regular tutor for the Oundle International Summer School for Young Organists, He teaches piano/organ to music students at Cambridge University and is a regular tutor on the practical organ course for the University Department of Continuing Education. Last year he was invited by the department to create a new course for church organists wishing to extend their knowledge and ability in the field of music and liturgy.
He is a founder member and Trustee of the new Cambridge Academy of Organ Studies for advanced students and is a visiting tutor in piano/organ at King's College School and The Leys School.


After a career in teaching in Cambridge, Andrew Johnson (Secretary) now prints and publishes fine press books focussing on texts from the fifteenth to eighteenth centuries. His love of organs and their repertoire dates from childhood and he was closely involved in the project to renovate the fine Abbott and Smith organ at Our Lady and The English Martyrs Church, Cambridge where he is Chair of Trustees of their Choral and Organ Music trust.

Roger Lander (Treasurer) is a Chartered Accountant and lifelong church organist. He has been organist of Woburn Parish Church since 1980 and also plays for weekday services at All Saints Leighton Buzzard. He is a former director of the International Organ Festival at St Albans and a Trustee of the New School of Organ Studies.